Manufacturing
End-to-end custom contract manufacturing for any challenge
Tessy may be known for plastics, but we're able to take on just about any challenge in the contract manufacturing space. Our host of manufacturing expertise spans scientific injection molding, automated assembly, packaging, and beyond, always meeting our standards of excellence.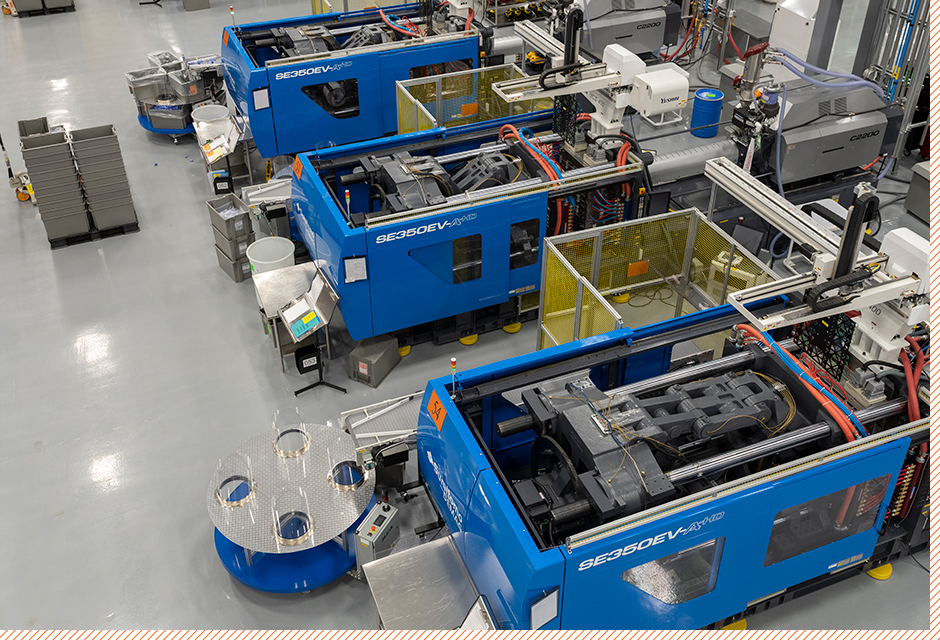 Tessy's manufacturing capabilities
Our dedication to taking a holistic, hands-on approach has led to our success in plastics contract manufacturing. We offer a suite of molding capabilities that includes standard injection, stack, cube, multi-shot, and micro-molding, and our versatility across various markets provides us a wide breadth of experience that we bring to everything we do.
In addition, Tessy offers various post-molding operations:
CNC Machining/Drilling
Metal Stamping
Electrical Contact Insertion
Laser Engraving
Ultrasonic Welding
Vibration Welding
Laser Welding
Precision Gluing/Bonding
Resistance Welding
Fountain Soldering
Heat Staking
Semi-Automatic Assembly
Automated Assembly
Cleanroom Assembly
Leak Testing
Burst Testing
Dielectric Testing
Electrical Testing
Flow Testing down to .5μl
Blister Packaging
Ultrasonic Fluid Dispensing
Reagent Gel Dispensing
Hot Stamp/Hot Decal
Pad Printing
Final Product Packaging
Direct Ship to Customers
For more insight on our experience and what we have to offer, take a look at our Markets page.