Fabrication
Reinventing manufacturing standards
Our team efficiently and expertly establishes the best combination of components for assembly. We optimize the entire fabrication process, developing cost-effective tooling and automation solutions while delivering unparalleled quality.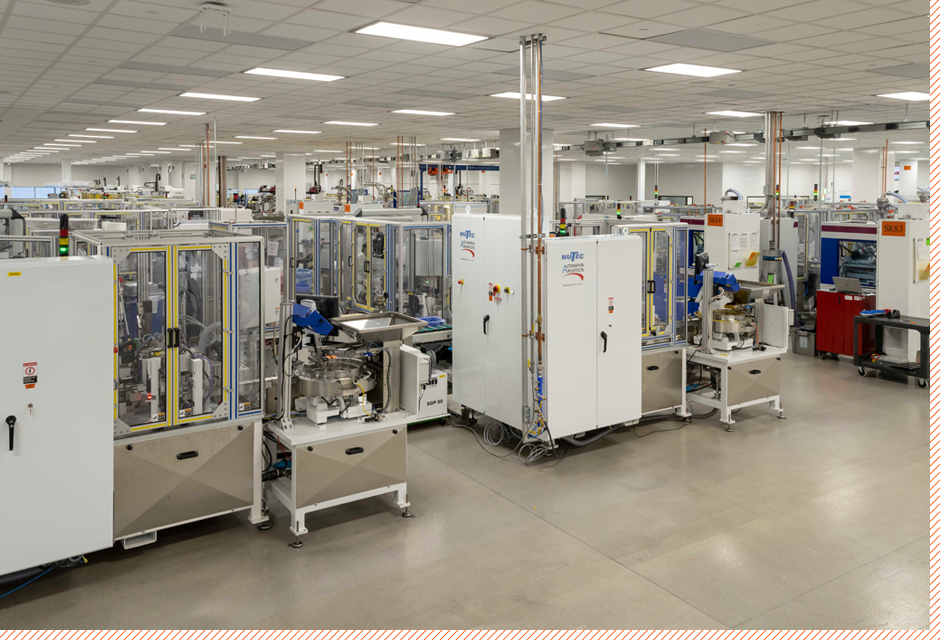 A process for every project
We don't just make parts. Our skilled team members are experts in design for high-speed, high-quality manufacturing. Working with Tessy from start to finish means you can rely on us for a smooth manufacturing process, from design, to build, to manufacture, to assembly.
No two projects are the same, so we adapt our expert process and techniques to fit the unique needs of each individual project. You can count on us to make sure everything is designed well– the part, the tooling, and the assembly. Each component is custom-made to create the highest quality and most cost-effective completed product.
Our proficiency in fabrication
Design & Build
Complete in-house tooling design and build capabilities
5-axis machining
Erowa palletized tooling systems
End of Arm Tooling
Integration
Systems
Integrated press-side automation
Intelligent robot integration
High-performance test and inspection
Laser marking
Ultra-precision dispensing
X-ray and special process integration