Engineering
Comprehensive solutions that reinvent industry standards
With 230+ highly-skilled engineers on staff, we're small enough to move swiftly and work closely with your team—but our impact is huge. Our team delivers quality products, tooling, and automation using a 4-step process that includes designing for manufacturing and assembly, building equipment, manufacturing product, and improving our processes.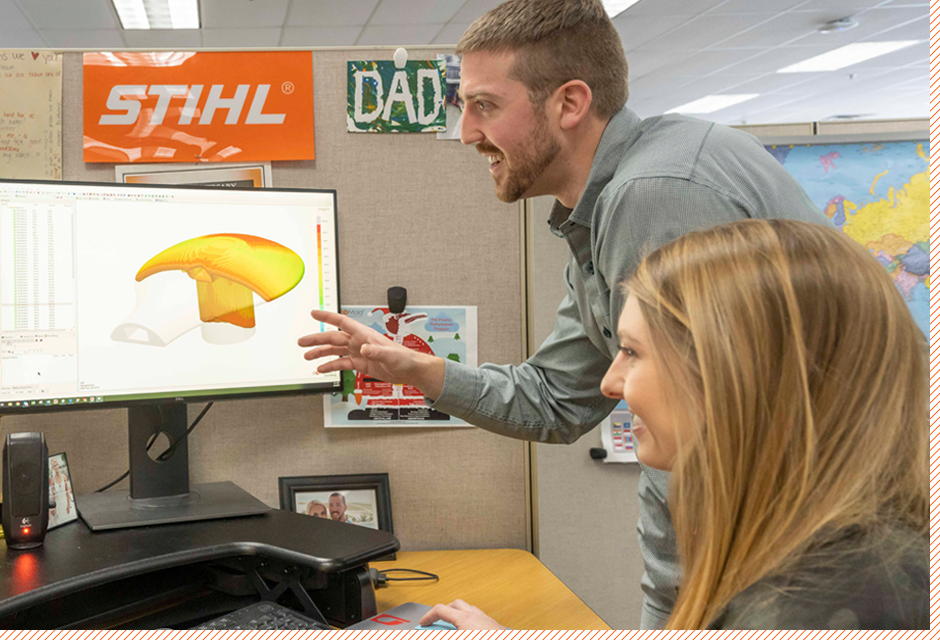 A customizable process for stronger solutions
Our advanced product design capabilities, rapid prototyping, and continuous improvement are just a few of the things that set us apart. Our process involves leading-edge research and development, accomplished through a comprehensive approach that includes solution exploration, feasibility studies, and pilot runs– adding value to your project no matter where you are in the design process.
Your manufacturing solutions– with great speed and impact.
We pride ourselves on being fast, nimble, and thorough in developing solutions. We take a "fail fast" approach, where our R&D Team develops numerous prototype designs efficiently with a fast turnaround.  This process saves valuable time and pushes the path forward on identifying acceptable and unacceptable designs.
Tessy's "fail fast" process allows us to eliminate multiple designs before moving forward with the design that will exceed customer expectations, and ultimately accomplish all of the following while reducing your overall investment:
Multiple design iterations
3D printed component samples within 1-2 days
Digital ABS 3D printed mold cavities within 2-4 days
Aluminum mold samples within 1-2 weeks
Rapid assembly design and testing
Our comprehensive expertise combined with new technologies, like metal injection molding and the latest in additive manufacturing, make us an invaluable partner.