Tessy Celebrates 50th Anniversary
Tessy Hits 50 Year Milestone of Being in Business
Skaneateles, New York, March 23, 2023— Tessy Plastics Corp. celebrates 50 years of successful business. Tessy was founded by Henry Beck on March 23, 1973 in Elbridge, NY. Tessy is still owned and operated by the Beck family today.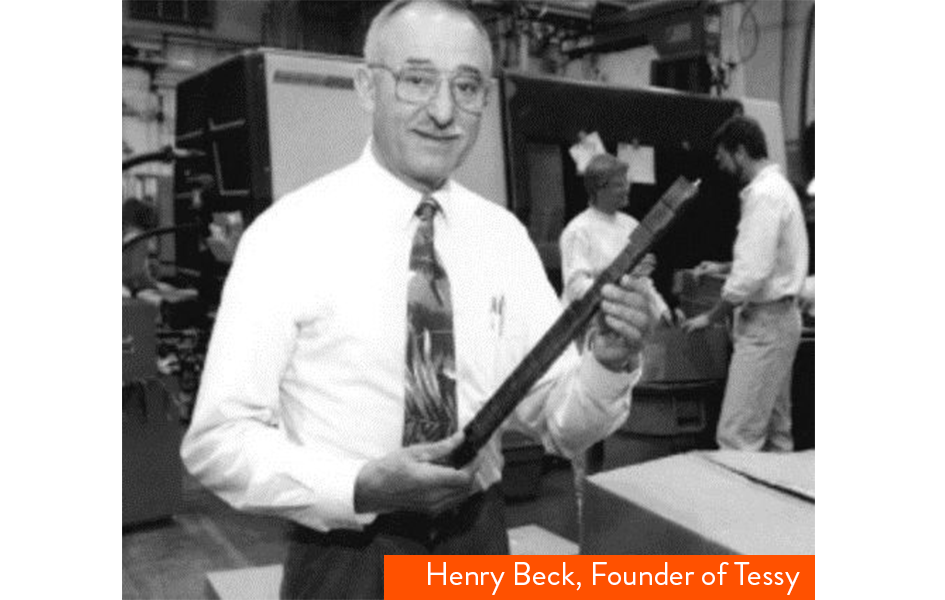 Born in Munich, Germany in 1934, Henry Beck learned at a young age that success was achieved through dedication and hard work. At just 16 years old, Henry committed to a toolmaker apprenticeship not yet knowing that it would lead to the founding of Tessy. Henry moved to the United States in 1956 and worked in various key roles for a global manufacturing company known as Deckel.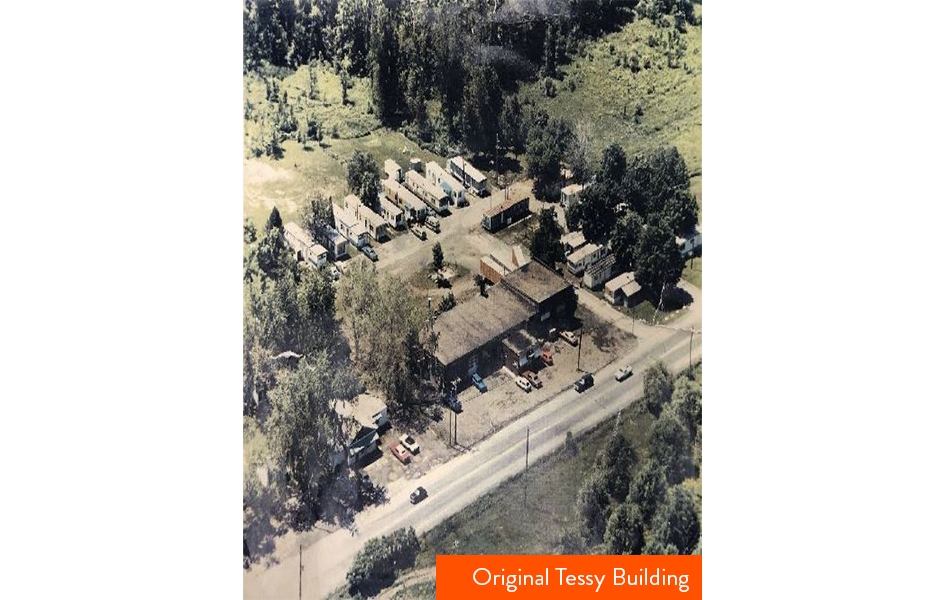 Toward the late 1960's and early 1970's, Henry knew he wanted to start his own injection molding business and sought out two business partners – Al Bauerschmidt and Dieter Frick. In 1973, the trio founded Tessy Plastics, which was named after Al's daughter, Tessy. The original building was 16,000 sq. ft. located near the corner of Route 5 and Hamilton Street in Elbridge, NY. Today, the sprawling campus is comprised of three facilities stretching from the original building to the Millstone Golf Course. The Tessy employees are also happy to be directly across the street from Bailiwick Market and Café.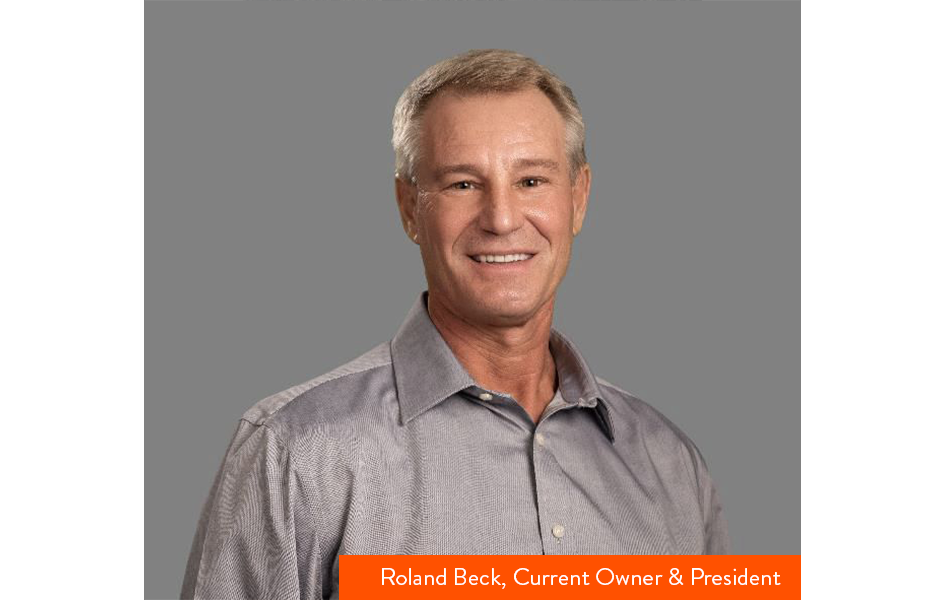 Over 700 employees and five manufacturing facilities later, Roland Beck, (Henry's son) became the President of Tessy in 2002. "I still remember the fall of 1972 when I was 9 years old and my dad took me on a short trip to Elbridge to look at a building he wanted to purchase for a new molding business. Little did I know at the time, that this building would ultimately lead to Tessy being one of the most respected injection molding and assembly companies in the world," said Roland Beck, Tessy Owner & President.
One thing that has not changed since the early 1970's is the company's focus on valuing its people. Tessy's success, even throughout the most challenging times, stands as a testament to the wisdom of the people-first principle. From the initial group of employees to the 1,500 and counting that work at Tessy today, every single person has contributed to the prosperity of the company.
Tessy has grown vastly over the last two decades in partnering with new customers, investing in new buildings, expansions and acquiring additional businesses. Today, the company has over 3 million square feet across ten facilities in Upstate New York, Erie, PA, Meadville, PA, and Shanghai, China.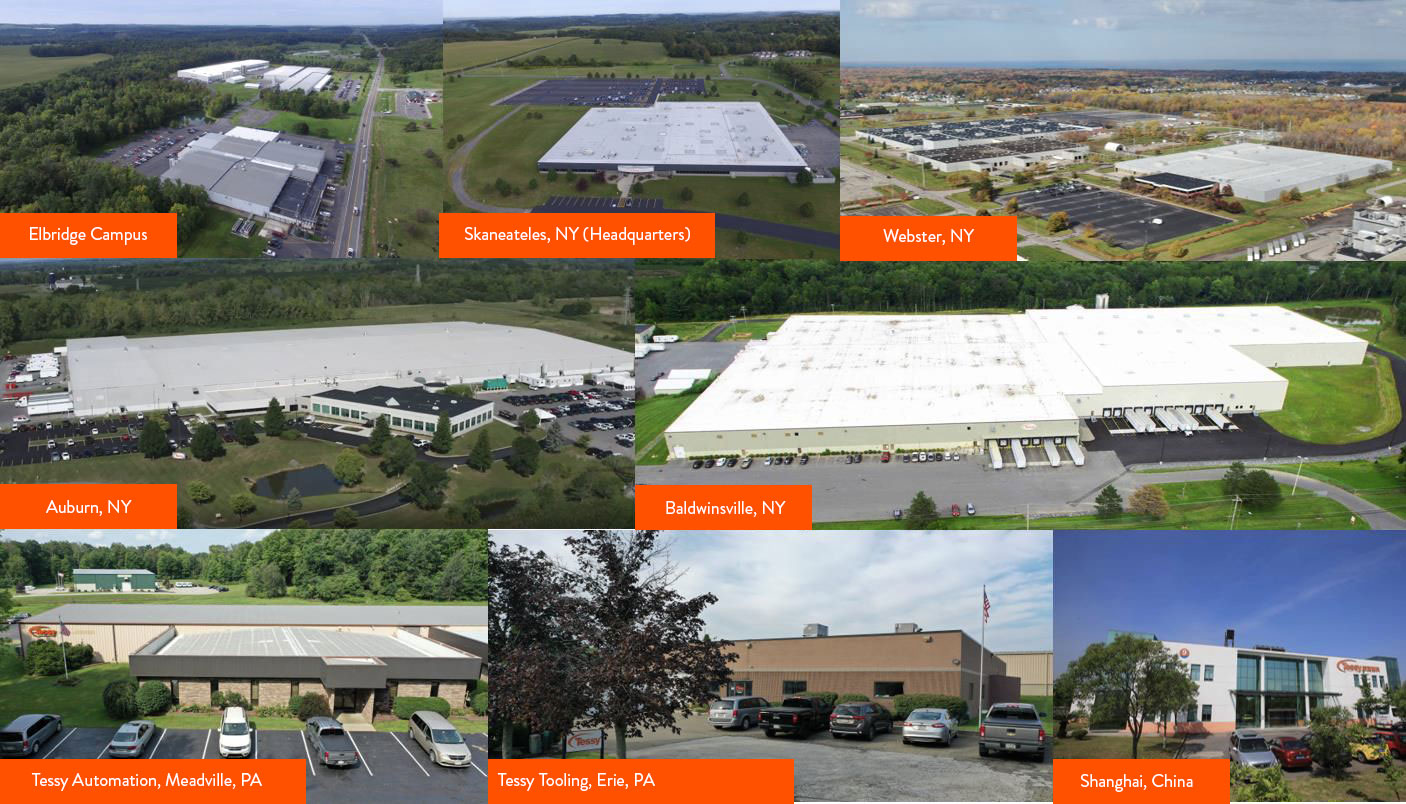 "Our business has become more than just an injection molding company. We are now a full-service contract manufacturer providing end-to-end solutions for companies we partner with. We are able to help develop the end product with our customers, design the molding and automation systems, internally build those molds and assembly lines, and ultimately operate those lines to the high standards of our global medical and consumer customer base." said Roland Beck. Tessy has expanded to serve the entire manufacturing lifecycle, embraced cutting-edge technology, and supports the majority of the world's leading medical, pharmaceutical, diagnostics, and consumer companies.
The business will continue to grow in Upstate New York and play a large role in the local community. "This area will always be home for the Beck family. We enjoy being a part of Upstate New York and are grateful for all of the success Tessy has had. We appreciate all of the support from our team and their families and look forward to continuing this journey," said Roland Beck.
Share: