2020 Plastics Industry Talent Trends
As we enter into the '20s, the plastics industry continues to see changes and growth. Take a look at the trends that continue to shape the plastics workforce this year.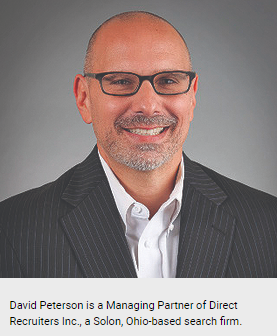 RECYCLING, SUSTAINABILITY AND DECREASING WASTE
A significant global focus has been put on sustainable plastics and packaging solutions. Green products and packaging have seen an increase, and organizations are reevaluating their operations in order to reduce waste and find innovative new ways to recycle and reuse plastic materials. With more than 60 countries having bans and levies on the use of plastics, we are continuing to see a push for a circular economy with plastics industry companies playing a major role. With these developments, we can expect to see a push for candidates who are well-versed in sustainability, as well as new roles or even departments within companies, as they work toward more green business operations.
AUTOMOTIVE PLASTICS
By 2025, the automotive plastics market is expected to reach $68.58 billion. The automotive industry increasingly has been using plastic materials to manufacture cars for its flexibility, new technology and designs, and the fact that it makes vehicles lighter in weight. Average cars consist of 5-10 percent of plastics in terms of overall vehicle weight. The continued trade-offs in vehicles from metal or rubber to plastics is a good indication of growth in the plastics automotive industry. Companies that focus on automotive plastics will have a demand for engineers and sales professionals to help drive the market further.
CANDIDATE-DRIVEN MARKET
In 2019, the job market was strong, and candidates had the upper hand in finding employment. The 2020 job market looks to be continuing the trend and giving job seekers a great outlook to making career changes this year. Plastics industry companies can expect that leading candidates will have multiple options for landing a job and need to make sure to focus on speed, efficiency and the candidate experience in their hiring processes. The best ways to win out against competition for top talent, is to clean up your interviewing and on boarding processes, and be sure that you are offering competitive salary, benefits and perks to your candidates.
REMOTE WORKFORCE
In addition, remote work can save on overhead costs based on what a traditional employee typically costs. Employers also have access to a wider talent pool; without having to be location specific — this is helpful when trying to land hard-to-find skilled candidates. Generally, in 2020, candidates are expecting flexible work options.
While remote isn't always as easy to offer in plastics and manufacturing in general, companies can still benefit from offering more flexible work for those who cannot work remotely, such as flexible hours, compressed work weeks, time off benefits, floating holidays and more.
AUTOMATION IN PLASTICS
Automation continues in the plastics industry with AI and machine learning at the forefront. In plastics plants, AI is helping to reduce human errors and speed up operations, while also aiding in things like plastic waste reduction and injection molding processes.
Share: